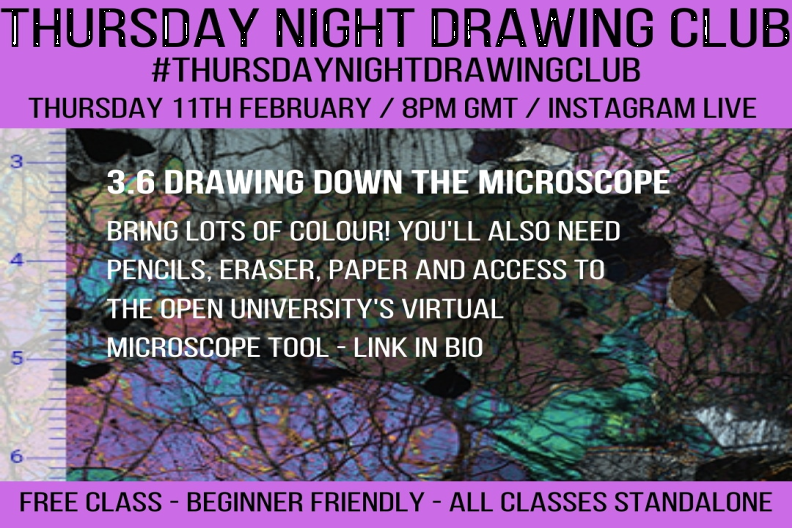 VM to debut as model for Instagram art class!
Exciting – not to say astonishing – news: the Virtual Microscope is modelling for an online art class on Thursday 11th February – see flyer image. This free informal weekly drawing class is organized and hosted by Emma Theresa Jude, an industry sedimentologist, fine artist and VM fan!
The #thursdaynightdrawingclub is hosted at instagram.com/emmatheresaartist – during lockdown, Emma has set up a series of these events drawing from a variety of unusual online resources. With her geo background, she recognized the pictorial qualities of the VM website would be an ideal subject!
A glance at Emma's Instagram shows a rich range of subjects and an eye for the abstract patterns that is perhaps characteristic of Earth scientists… Also, the almost magical ability to see a multitude of colours in outcrops/specimens/landscapes that most non-geologists would dismiss as being 'just x shades of grey' – a sneak peak (with permission) below.