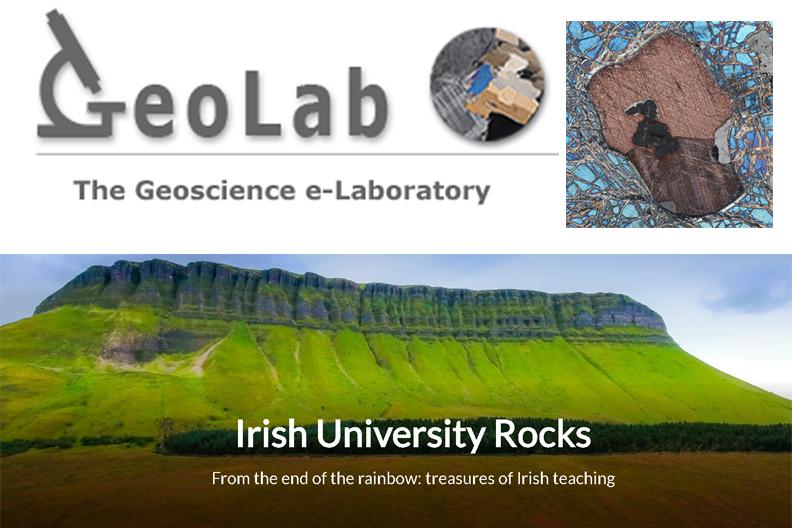 Irish University Rocks Collection
We've started work on a project to create a collection of virtual thin sections using teaching collections of Irish Universities in a project which is entitled "The Geoscience e-Laboratory (Geo-LAB): Developing Digital Teaching and Learning Resources for the Virtual Microscope". The first four are on-line and the consortium will develop teaching resources in the form of interactive exercises and assessment for the virtual microscope to be used in undergraduate teaching.
The rocks aren't just from Ireland. Two of the first four are Irish, originating in Leinster and the Mourne Mountains, but the others come from the Bushveld complex in South Africa, and an area of northern Hungary. 
The new collection can be found on the collections page.